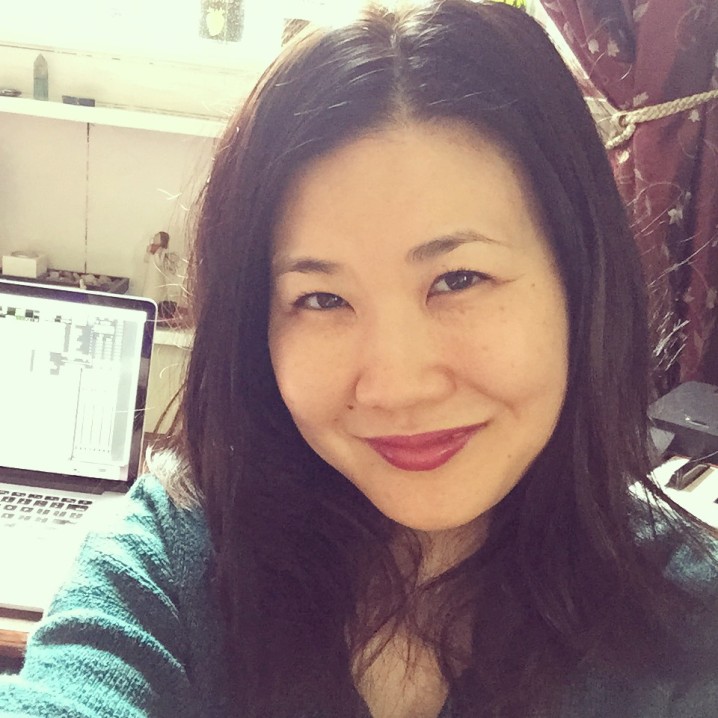 Right now, I'm feeling like a butterfly <3 A sparkling one with shimmery iridescent wings. And I feel like I want to dust my shine onto every living thing! (You may as well call me Tinkerbell, you can start now)
Though it's taken a little more than a few steps to get here. However, I do know that this feeling will last but a few moments in time, and I will have the honor of going through all the other states of being again, that I'm learning to embrace. Yes, even the icky ones! The icky ones are what make the pretty ones even sweeter, yes? And they are also the ones that allow me to feel sorry for myself once in a while, and just sit on the couch watching trashy TV for an evening, guilt free – I mean, what ELSE am I supposed to do, I feel CRAPPY!
I've been experimenting with the art of manifesting, and learning a thing or two. It's pretty enchanting, I must say. I don't have the answers, but I can tell you a little something about how it's played in my life recently.
Sometimes I make goals and push forward to make them happen, no matter what. Sometimes I specifically go for something BECAUSE it's terrifying, and the fear is the indicator that it's what I'm to shoot for. And sometimes I just simply ask.
And through it all, I know that what'll happen will happen. If I did my part, then all I can do is wait and see. And I know that things happen in their own time, when the time is right. And sometimes when they don't happen right away, then I'm to learn some big lessons during the waiting period. And if they don't happen at all, they weren't meant to, and there's a better path that's a better fit for me.
Of course it's difficult when what you want doesn't happen, but one of my mentors once told me as I was despairing, to not worry because everything is in Divine Order. This thought never fails to bring me comfort.
I've always been drawn to NYC. My heart just lives there. It brings me so much joy and fulfillment when I'm there, and when I'm not, my heart longs to be there. External circumstances make it hard for me to just relocate there, but since my heart belongs there, I asked the Universe to give me more opportunities to go there. More excuses. All I did was ask, and now I find my schedule flooded with dates to be there. How magical is that? Ask and receive.
Last year I made my goal of going on a 10 mile hike. This year I upped the number to 12. I printed it clearly on my goals list. Joseph and I happened to be in NYC one day. He ended up acting as my angel, encouraging me to keep going when we hit 7-9 miles. I was tired and said this was not the day I'd walk 12 miles. We ended up walking 13+ miles that day. I made a goal, and pushed through. And the Universe sent me an angel to talk through Joseph to keep encouraging me, truly!
I'm in love with cards and stationary, and love to drop people notes in the mail, to make their day brighter. Since nobody really does that anymore, I asked for more reasons to send pretty cards. I blogged about it, and had the opportunity to write some readers! And I got snail mail back from places including Romania, how exotic!
I wanted more creativity in my life, so I sought out my favorite writer, Francesca Lia Block, ended up flying to CA and learning from her. It was such a precious experience! I also had a MARVELOUS time in CA! I also was scared to reach out to an amazing music mentor of mine, Tina Shafer, but I did anyway. We had a nice lunch together in the city and I'm so proud that I felt the fear and did it anyway. I will be learning so much more from her in the coming month, and she runs the famous Songwriter's Circle at The Bitter End!
I also realize it's important to thank people for what they do, even if they don't even know they've helped you in some way. On impulse, I wrote an author of a book I read on France. She wrote right back, delighted that I'd written her and sent me 2 books on Tuscany and Istanbul for free! I also wrote a yoga teacher I admire and heard right back, with an offer to help me on my yogic and music path!
I've been wanting to go to a Wanderlust yoga & music festival for years now. I decided that I was just going to do it. No excuses. So I did! Had an amazing time, met and studied with teachers I admire such as Rodney Yee, Colleen Saidman, and Seane Corn! And learned that I have another calling that may happen more in the future – to incorporate yoga into my musical world, somehow.
I wanted the new, kind of pricey book written about the Wanderlust yoga festivals, and found one lone copy at Strand books in NYC, for half off! Of course I snatched that right off the shelf!
And lastly, and the one that makes me the most giddy today – MY MUSIC GOT ACCEPTED TO PANDORA RADIO!!!!! First, I LOVE Pandora!! It's absolutely wonderful, and I'm so honored to be an official artist on there now. It's a huge milestone for me. And second, it's really about time! My album was released in 2011, and to tell you that it's been a long wait is an understatement.
But now, as I'm actually getting ready to record some new tunes in the near future, I finally get rewarded for the work I put in several years ago. This is a classic example of something happening in the right time. Yes, I didn't understand why things didn't happen for me closer to the release date. But as I look back, I know there were so many things I had to learn before I could move on. So many life lessons. I truly needed this learning period.
I have not stopped trying to manifest things, and probably will never stop. I'm looking to create more this summer, and starting to think of some big, scary moves in the future, too. But it's all so exciting as well as rewarding, and I'm looking forward to seeing what life has in store for me! Or maybe I should say, I'm excited to see what more I will make of my life.
When you want something, you just kind of have to go for it. And if it doesn't happen, maybe it wasn't meant to, or maybe there's something better waiting. And remember, when in despair, think of what my mentor told me, that everything is in Divine Order <3
"And the day came when the risk to remain tight in a bud was more painful than the risk it took to blossom." – Anais Nin