Palm trees, healing Joshua trees infused with spirit & magic, fresh, abundantly flowing green juices that invigorate, and oh so many bright, jewel colored flowers. This is the healing magic of California. I am so grateful for the break it gave me from the long, cold, snowy winter we were surviving in here in NY, and the beauty of it still remains, for my heart is still there, in sunny California <3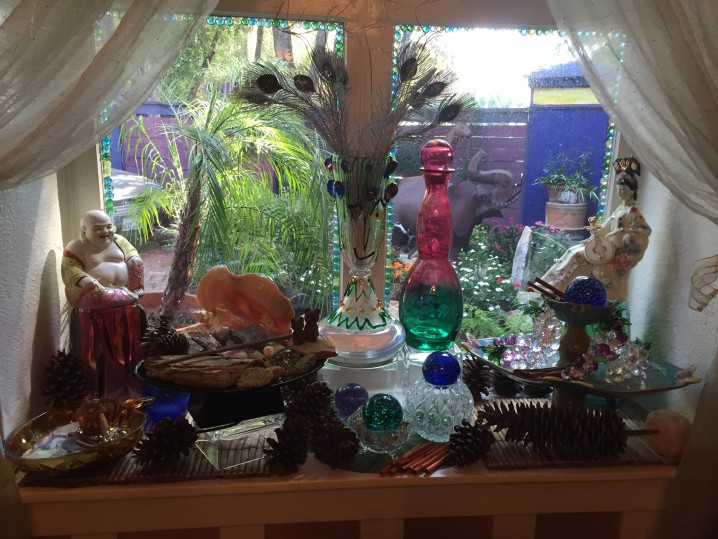 Staying at the mystical Hollywood Inn again this year, and still so many new artsy gems to admire, to live amongst for a couple days.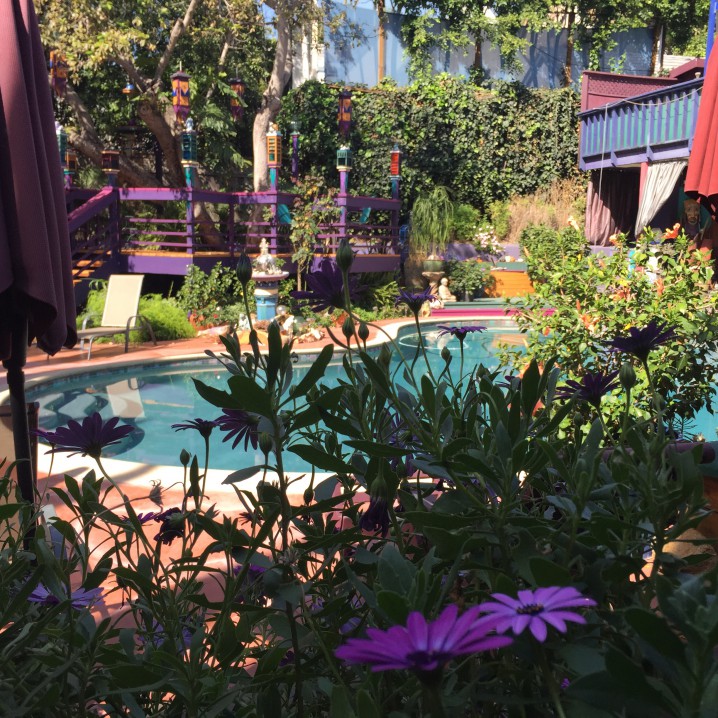 Art expressed, which is heart expressed, and flowers, they heal me.
All the greenery everywhere waters every cell in my body, and I'm alive again. Of course I need to wear my bright ruby red lipstick to go with all of that emerald.
Shopping at Nasty Gal, where I find a cute white peasant blouse. A little see-through, but oh well, it's tres cute!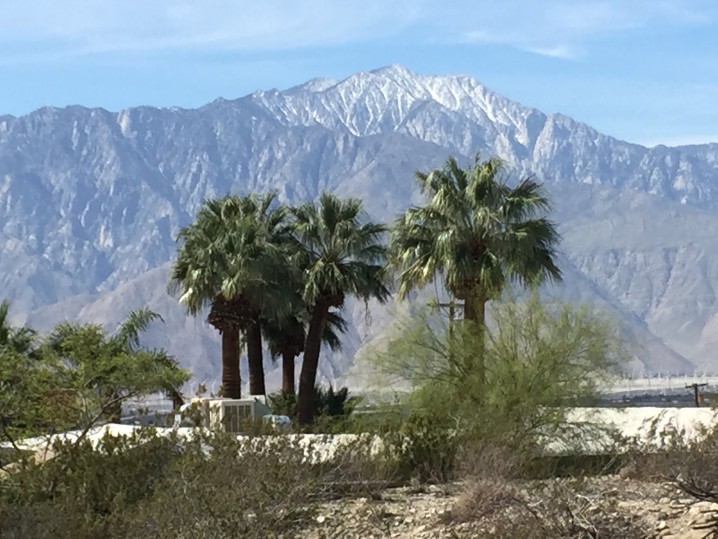 And then off to Palm Springs, and Desert Hot Springs. With the breathtaking mountains as our scenery for miles and miles.
The blue glass on the ground reminds me of aquamarines, so of course I must snap a picture.
Hiking in the desert with my favorite hiking buddy, Joseph. And finding the bright yellow flowers amongst the sand makes me so very happy!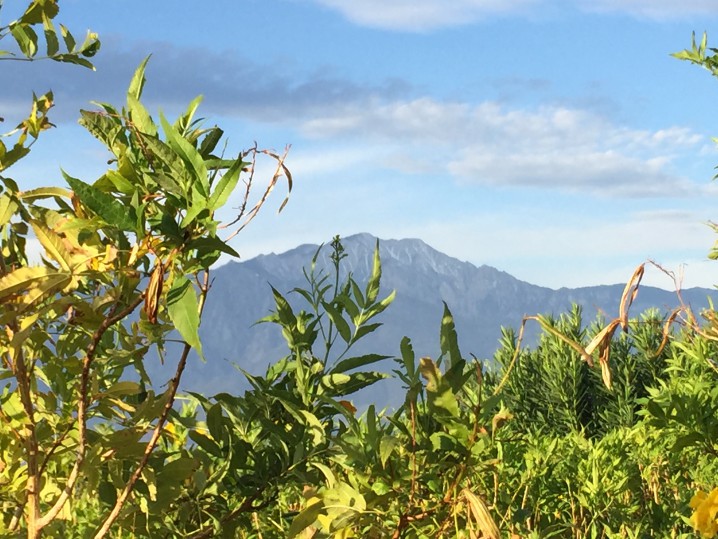 Staying at a mineral hot springs mini resort, and waking up to this fresh morning.
The healing waters make my skin and hair feel amazing, rejuvenated.
And of course, SO many selfies to take, and SO little time! 😉
Joseph doing his morning meditation in this beauty, it must have been a transcendental experience in all this splendor.
All of this, oh so relaxing, and just what we need.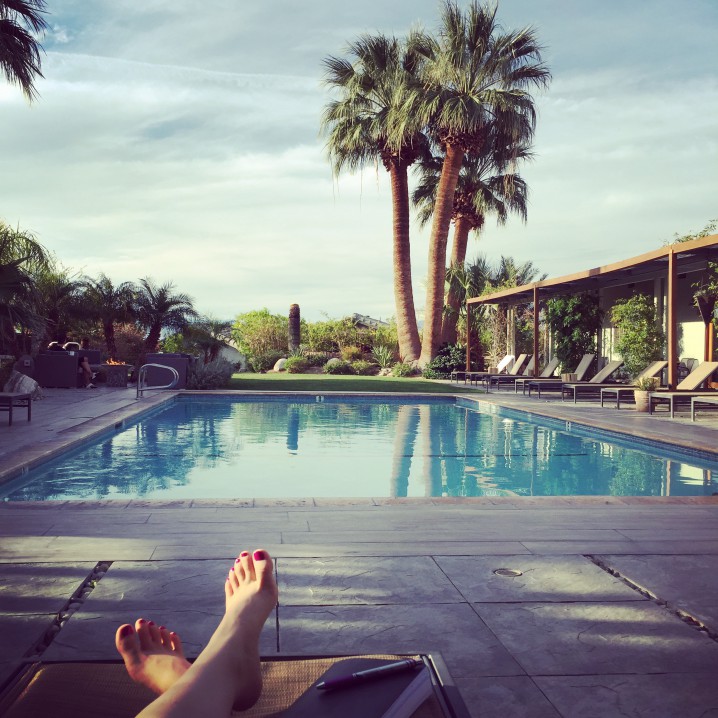 Journaling, everywhere, all the time.
Swimming in all of the minerals, letting my skin soak them all in.
And posing for the camera while I'm at it.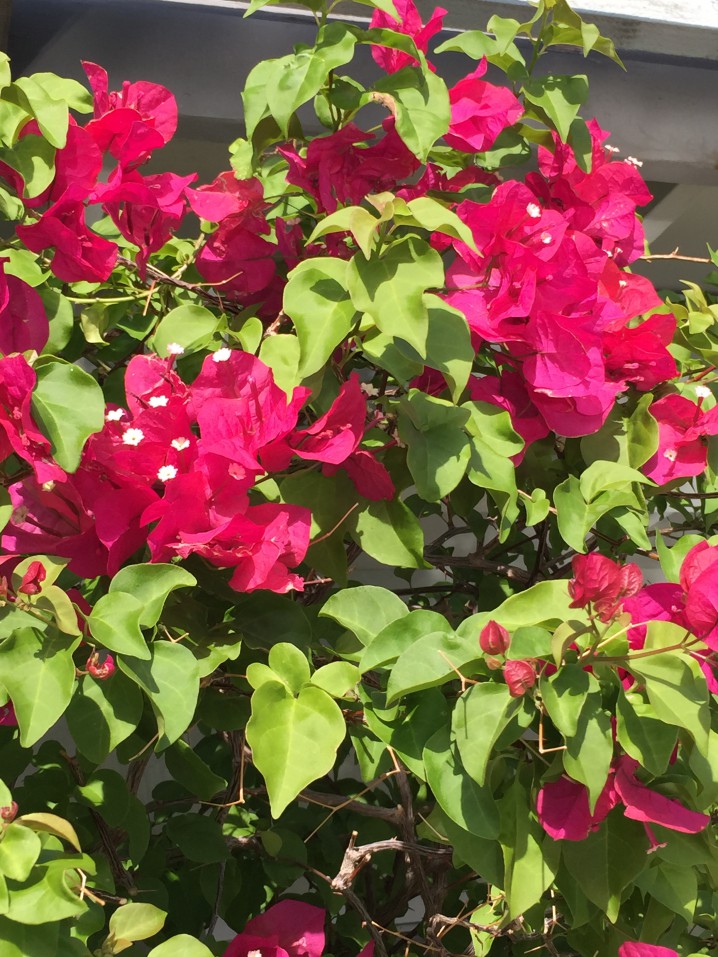 Just breathtaking.
Of course we must get Mexican food here, I mean, the avocados! They are so green and delectable. And fresh fruit every morning. I don't think I can ever get enough of the watermelon, cantaloupe, and papayas, all so ripe and sweet, as if they are drenched in honey.
And the one margarita we order each, that are nearly as big as our faces… I guess we still manage to finish them 🙂
Now headed to Joshua Tree, for the hiking, and for the healing trees. Getting to the Bed and Breakfast alarms us because we are literally driving into the desert, on dirt roads and over rocks and many bumps. No street lights anywhere, and cactus all around us.
The Desert Lily Inn, a cute and homey place to arrive to after all of that scary driving! And the cross streets, Joshua and Star, how lovely!

Admiring all the the natural beauty around me. And staying in a desert, this is a new experience for me!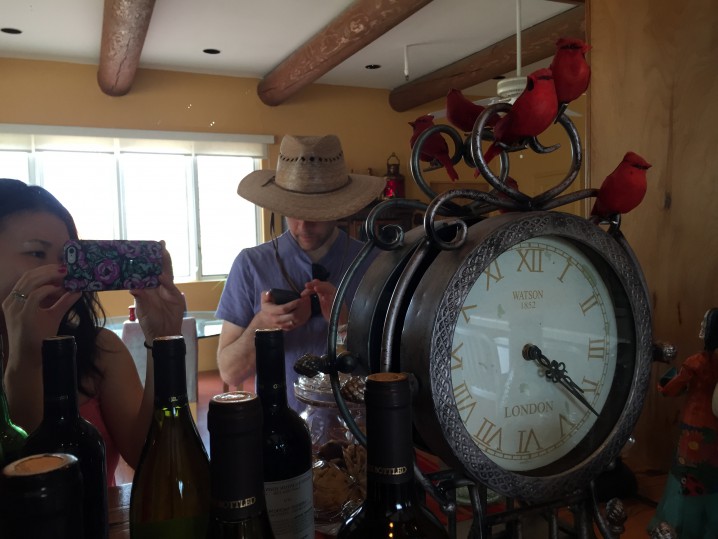 Snapping photos of the cute interior.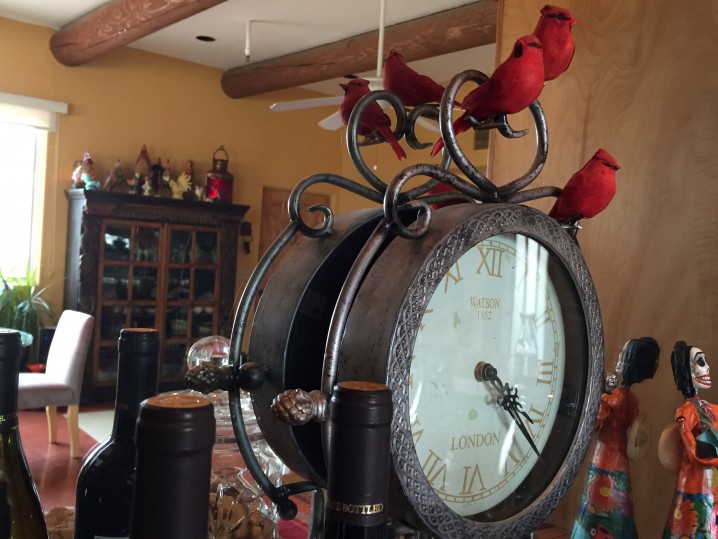 And this is how it turns out…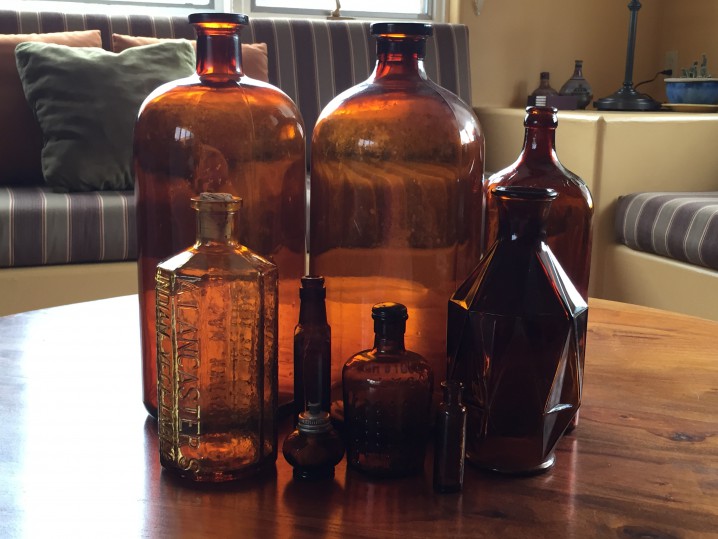 Loving the attention to detail.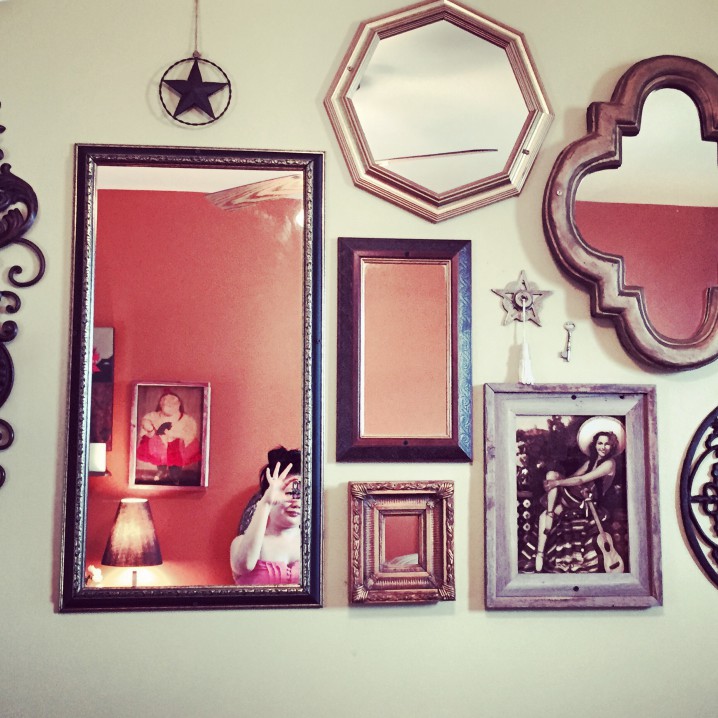 And all the mirrors on the wall, of course I have to snap this too!
Morning meditation in the breathtaking desert, and of course my journal writing.
The backyard. And how I love it whenever I see a burst of pretty pink, anywhere.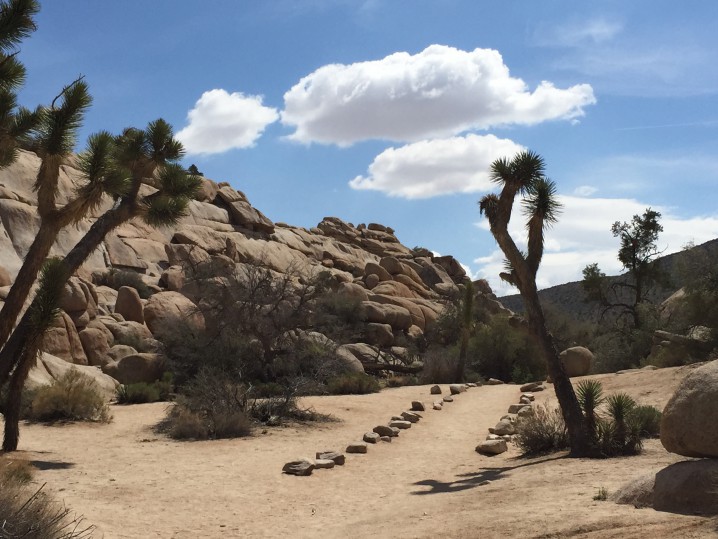 Entering the magical land of Joshua trees. It's like another world.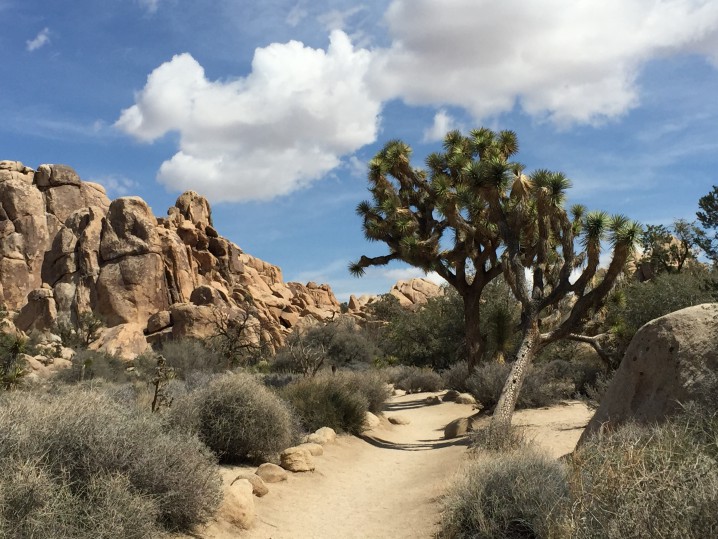 Hiking + Joshua Trees = Bliss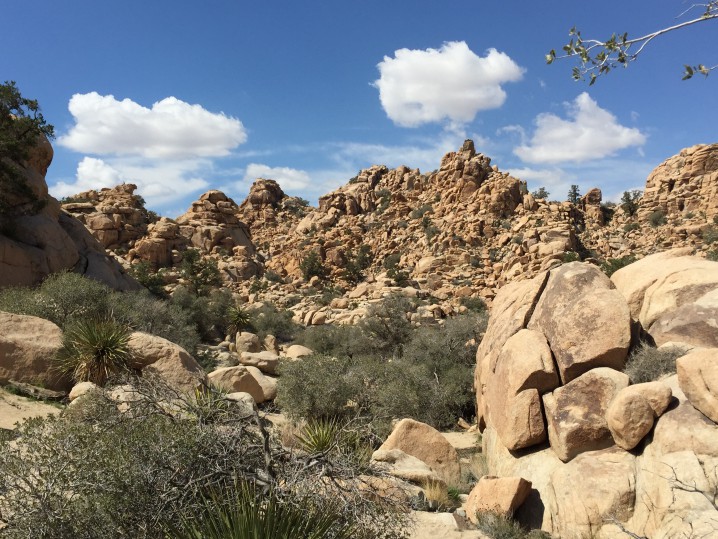 How is all this natural? What kind of amazing world do we live in?
Hiking partners. Selfie. Photobomb major. Do YOU see Waldo??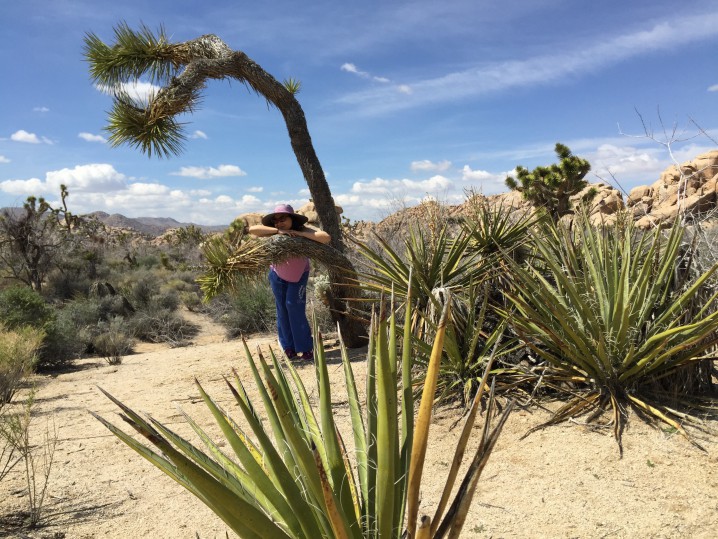 Must pose with a Joshua Tree.
And among the incredible rocks.
Loving being so close to them. And seeing all the crazy shapes they grow in.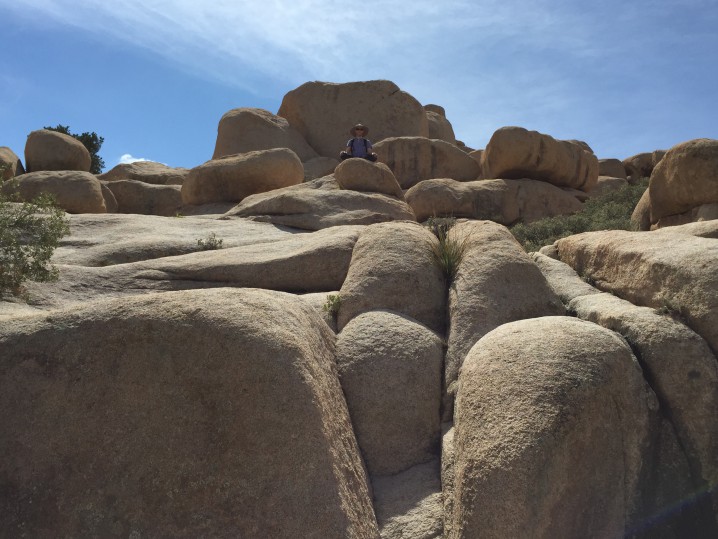 Ommmm. The best place you can om, really.
And now my turn.
A more rigorous hike, this one. And we get to see the sun go down.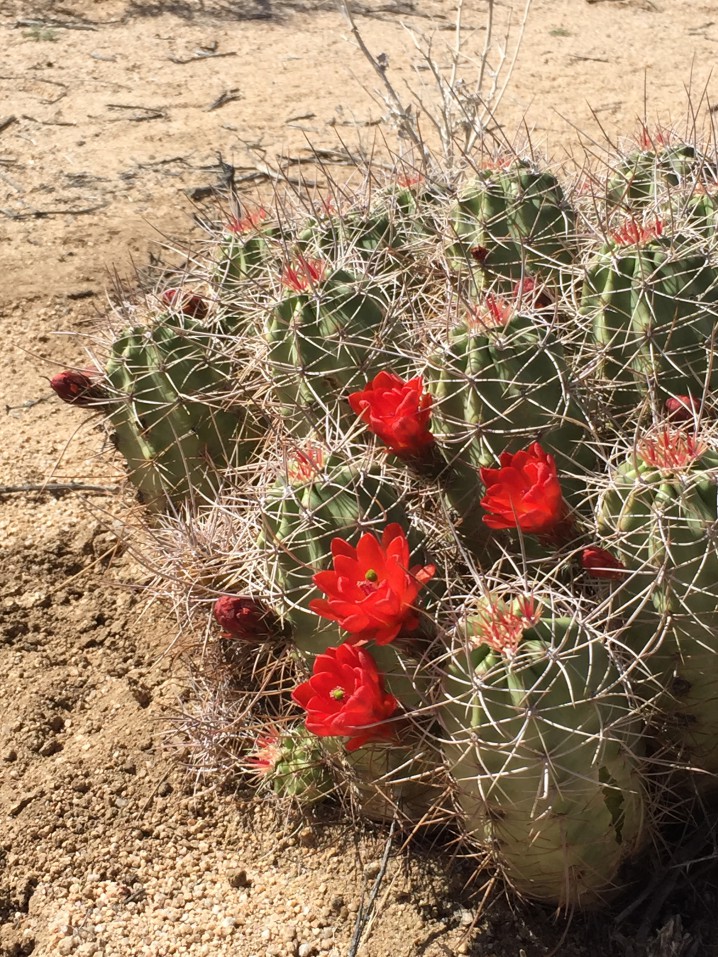 And of course, this makes me squeal in delight! Bright red orange blossoms in the middle of all the browns and greens! Literally the only we see the entire time we are on the hiking grounds.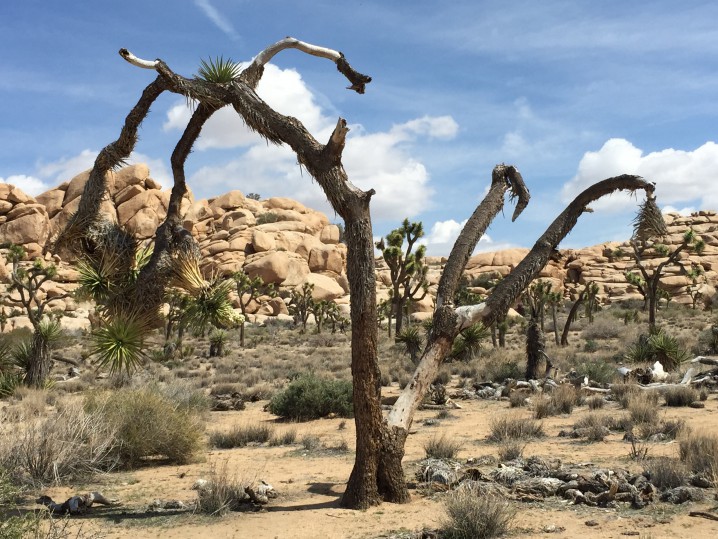 And lastly, this special tree we fondly call "Old Fart", half dead, but the other half, fighting to stay alive. He's been through the mill, but still pushing to keep living. Kind of like how I am (but for me, to a way lesser degree). Similarly, surviving a NY winter, and feeling the beginnings of life again within me. After all, life is magical, isn't it? So why just give up and let the hardships push you down into the ground, into nothing? There's always something to stay green for <3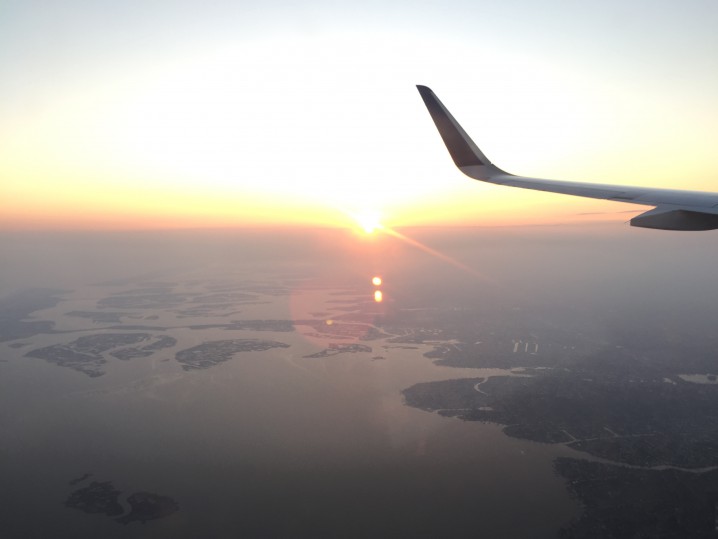 And flying back to NY, feeling renewed and ready to create up a storm, to make art with my heart, to stay green, for we are about to see a lot of it soon, thanks to Spring in the air <3